Author Bio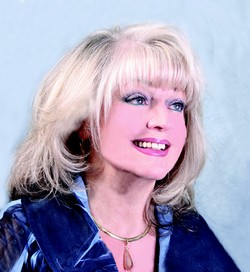 "Build the field", and your dreams will automagically appear as reality but only when your beliefs becomes stronger than your fears. The power of transforming a thought into something tangible exists in every one of us. Once you can conceive of something that you really want to have in your life, it is the belief that it will happen that actually creates it.
Through her beliefs in Creative Visualization, Elaine Northrop became the first agent from Maryland to be recognized as the # 1 Real Estate agent for any company when she became Coldwell-Banker's No. 1 International Agent for three years. Elaine was also one of only 10 agents nation-wide to be featured in the book "The Millionaire Real Estate Agent".
However, Elaine didn't start at the top. She created her way there using principles that she expounds upon in this book—once she found that you can't get to the top by sitting on your bottom.
Thirty seven years ago, Elaine started a career in real estate with no experience, no name and no money—just a belief in herself. Despite challenges and catastrophes, she has never given up and has now written this book in the hopes of inspiring others. Her belief, perseverance, and caring have taken her a long way—and she's not done yet!
"If you can conceive it and believe it, you can achieve it" has always been her slogan and has governed every aspect of her life from her career, to creating the perfect mate for her, and to parenting a Fenomenal Family. As a motivational speaker, Elaine has formulated her own theories about creative visualization and she now wants to share them with her readers. Based on results, they certainly work!